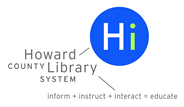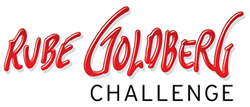 Put Toothpaste on a Toothbrush
Now that the challenges have been recorded, it is time to vote. In order to place your vote, click on the word "VOTE" under the image of the team you want.
You must vote on this page in order for your vote to count. To view videos, click on the image of the video you want to see.

Visit our Rube Goldeberg Challenge YouTube channel to view all the videos.
Atholton Elementary School
Eat, Sleep, Create
Vote
Taped Up Toothbrushes
Vote
The Duct Tape Dudes
Vote
Clarksville Elementary School
Funky Monkeys
Vote
Perfect Pasters
Vote
Super Cleaners
Vote
Tangy Toothpaste
Vote
Team Toothpaste
Vote
The Cool Cavities
Vote
Clemens Crossing Elementary School
Epic Super-Ninjas
Vote
Mr. Minty McFresh
Vote
Dayton Oaks Elementary School

Green Team
Vote
Marble Madness
Vote
Mechanical Masterminds
Vote
The Floss Girls
Vote
T.M.T. (Too Much Toothpaste)
Vote
Deep Run Elementary School

Cosmic Construction Crew
Vote

Energetic Engineers
Vote
Ducketts Lane Elementary School
The Raging Reptiles
Vote
West-Side Owls
Vote
Elkridge Elementary School
Brainiacs
Vote
Like a Boss
Vote
The Gears
Vote
Forest Ridge Elementary School
Dentist Divas
Vote
Ding Dong Dentists
Vote
Little Orthodontists
Vote
Triple T ( Tiny Toothpaste Tubes)
Vote
Granite Classical Tutorial (Homeschool Tutorial)
Aqua Spinbrushers
Vote
Hollifield Station Elementary School
Bullseye Brushers
Vote
Cavity Killers
Vote
Minty Green
Vote
Team Coolgate
Vote
The Paste Pounders
Vote
Toothtime, Incorporated
Vote
Ilchester Elementary School
Dynamite
Vote
Mr. Bristles
Vote
The Three Dentateer Engineers
Vote
Running Brook Elementary School
Purple Panthers
Vote
Talbott Springs Elementary School
Random Ravens
Vote
SBAJJ Tigers
Vote
Veterans Elementary School
Big Brush Theory
Vote
Calvin's Inventors
Vote
Waterloo Elementary School
Cavity Creeps
Vote
Engineering Awesomeness
Vote